Mon Mar 27 17:27:57 2023 GMT

Home
Safety First
What's A "Water Rocket"?
Water-Rocket Simulation
Frequently Asked Questions
Contact Us
Water Rocket Components & Structure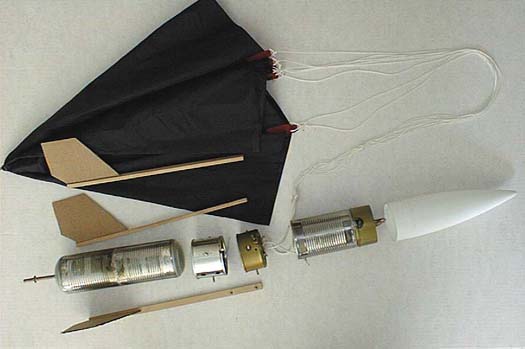 Components (left to right)
Motor
Cardboard Fins
Wood Fin Rails
Timer Assembly
Parachute Release Mechanism
Parachute
Parachute Housing and Plunger
Nose Cone
Assembly
The rocket assembly is formed by the timer housing and release mechanism which are both bolted to the fin rails. The motor is then held in the fin rails by duct tape. The parachute housing is attached to the release mechanism by the retaining pins which retract when the timer activates them.